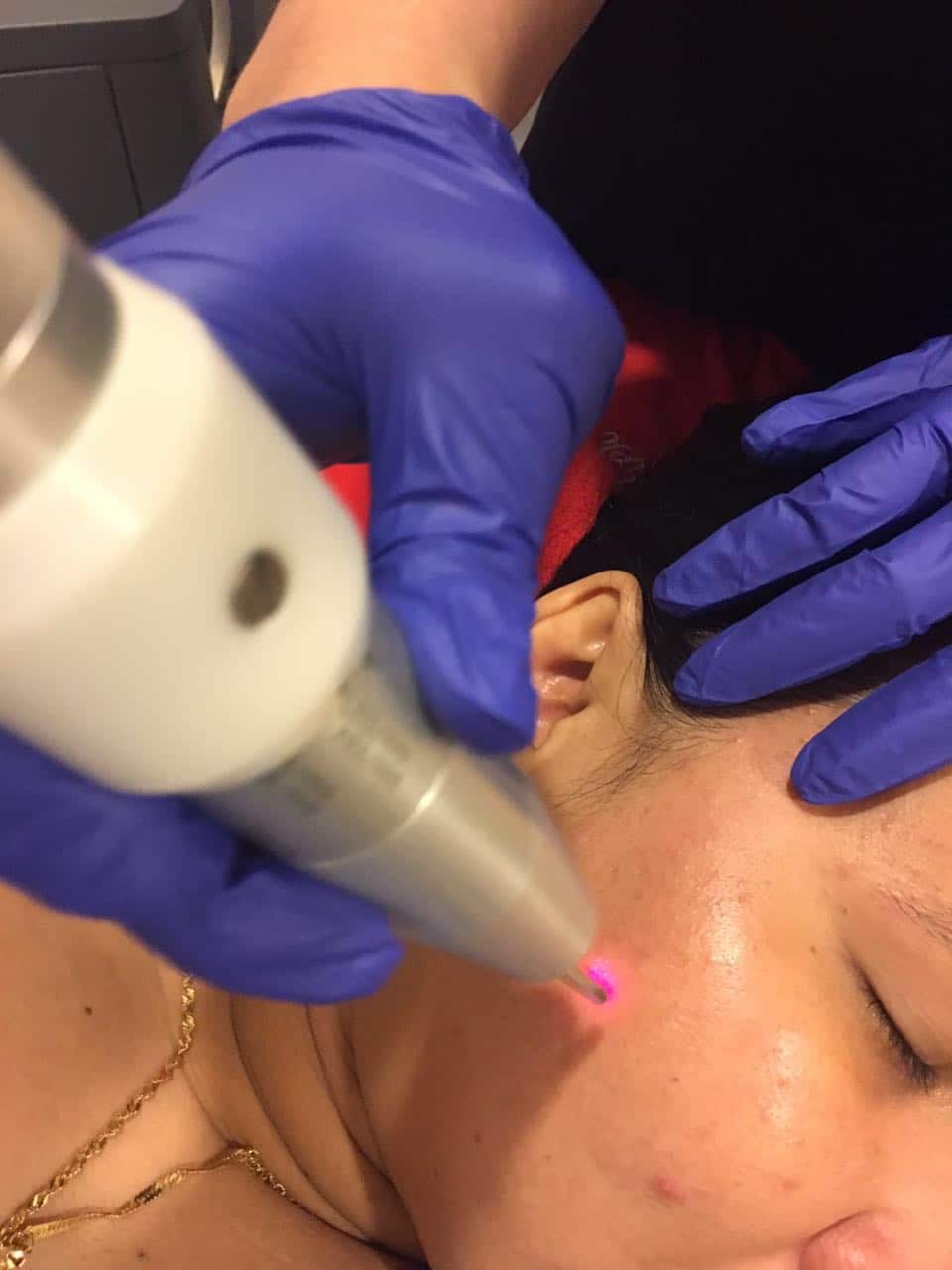 What is Skin laser resurfacing?
Skin laser resurfacing refers to a non-invasive technique that makes use of laser systems to improve the appearance of defects on the skin. An example is the removal of scars that is commonly a result of acne. This procedure has been around for quite some time in the field of cosmetics and is always improving all the time in getting better results and making the procedure more comfortable.

The main underlying principle of skin laser resurfacing is the usage of lasers to heat the skin layer that contains a substance called collagen. Collagen is a protein that is considered to be a very important building block of many parts in the body including the skin. Collagen forms a network that gives the face a healthy, plump and voluminous looks.

Once a laser heats the skin layers, this stimulates the skin to remodel the collagen network that produces a younger, looking revitalized skin.
FAQ & Questions.
Here are some Frequently Asked Questions by you, answered by our doctors.
*The above pictures are for illustration purposes only. Your