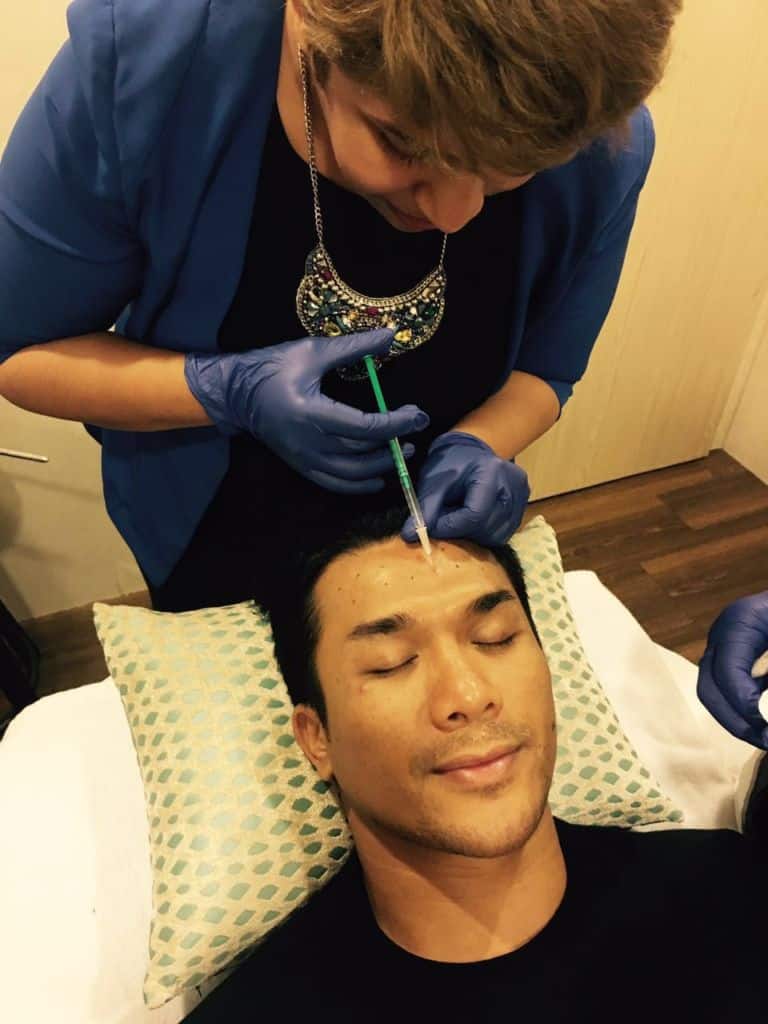 How is Botulinum Toxin used for Wrinkles?
Botulinum toxin is a neurotoxin which is obtained from the Clostridium botulinum bacterium. It affects the neuromuscular junction by blocking the release of acetylcholine. This causes a chemical denervation which is temporary. The effects of botulinum toxin reduce over time and the muscle contraction is restored.

Wrinkles are formed due to the atrophy of the dermis and repetitive contraction of the facial muscles. Injection of botox into the wrinkles causes localized muscle relaxation which smoothens the overlying skin and it reduces wrinkles.

Botox injections are injected after dilution of the powder in saline and is directly injected into the neuromuscular tissue. 24 to 72 hours are needed for the Botox injection to be effective. Occasionally, the toxin requires up to 5 days to work.
FAQ & Questions.
Here are some Frequently Asked Questions by you, answered by our doctors.
*The above pictures are for illustration purposes only. Your results may vary.