Non-Surgical Eye Bag Removal in Kuala Lumpur, Malaysia

What causes bags under the eyes and dark circles?
Bags under the eyes are unwanted signs of aging. It is seen as puffiness and swelling of the eyelids. As you grow older, the tissues around your eyes weakens and the fat which normally supports the surrounding eye droops to the lower eyelid giving it the puffy appearance. At times, fluid may also accumulate around the eyes to add to the swelling. Eye bags are rarely a sign of an underlying medical condition and are more of a cosmetic concern. As for dark circles under the eyes, it is due to the prominence of the blood vessels under the skin in that area that gives it the darkened appearance. There are a few causes for eye bags and dark circles :
Lack of sleep
One of the most common causes for eye bags and dark circles. Lack of sleep prevents your body from flushing out the excess fluids and this ends up in the loose skin around your eyes. An adult on average should have at least 8 hours of sleep. The lack of sleep also causes the blood vessels under the eyelids to expand causing the darkening of the skin around the eyes.
Age
It is an unavoidable process of the body for the skin to loosen and for muscles to weaken. Due to this, there is displacement of the fat around the eyes. The eyes are the most prominent part of the face hence, these changes are very much noticeable. As we age our skin also thins out making the underlying vessels more prominent.
Lifestyle
There are a few unhealthy lifestyle habits which hasten the development of eye bags and dark circles. Cutting down high salty food from your diet reduces eye bags. Always remove your makeup before sleeping as this can cause the skin around your eyes to age faster and wrinkle up.
Smoking
It is quite harmful to your skin as the tobacco kills your healthy cells and hastens your skin's aging process. Tobacco fumes also dehydrates the skin causing it to retain fluid to prevent dehydration. The lack of sleep in smokers due to nicotine withdrawal also causes dark circles.
Allergies
During an allergic reaction your body releases histamine, they are responsible for the swelling and puffiness around the eyes. Histamine also causes a reaction with the blood vessels under the skin causing it to dilate.
Genetics
Unfortunately, we can't run away from our genes. If your family members have a predisposition towards eye bags and dark circles, then it is very likely that you would also suffer from the same condition.
Medical conditions
In some cases eye bags and dark circles are a sign of an underlying medical condition. If no treatment works to reduce the eye bags, it is best to see a doctor to rule out any medical issues.
Ultraformer Eye Bag Reviews

"I'm 27, and had huge bags under my eyes until my session with Dr. Jasmine. I would get asked if I was tired at least once a week by everyone who sees my face, and the irony is I'm pretty healthy – my diet is good, I exercise often. But this was genetics, and no tea bags or fancy under eye cream helped. I went in mid-December of last year for a consultation. I was really apprehensive about the whole procedure. But it turned out great and i have no issues, I am damn satisfied with the treatment. Thank you so much Doctor."

"I got the Ultraformer treatment done at Nexus to fix some bags underneath my eyes and saw results just minutes after the procedure. They made the experience as comfortable and painless as possible and as a first-timer for any cosmetic procedure, I was really pleased with the results! It lasted about a year and it looks really natural."
FAQ & Questions.
Here are some Frequently Asked Questions by you, answered by our doctors.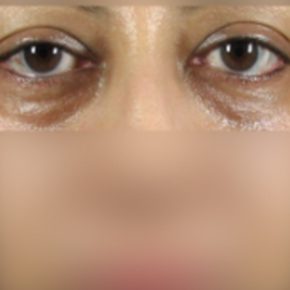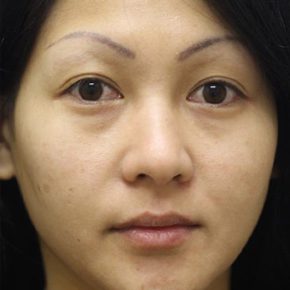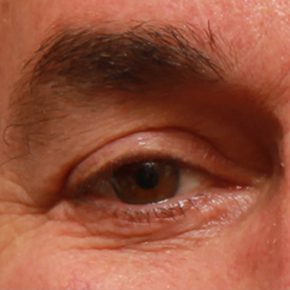 Thank you for your interest in Nexus Clinic.

Do fill in the form below and we will get back to you shortly.

Ultrasound Eye Bag Removal – Non-surgical Treatment is available in many areas in Malaysia like Kuala Lumpur, Alam Damai, Ampang, Bandar Menjalara, Bandar Sri Permaisuri, Bandar Sunway, Bandar Tasik Selatan, Bandar Tun Razak, Bangi, Bangsar, Bangsar Park, Bangsar South, Batu 11 Cheras, Batu, Brickfields, Bukit Bintang, Bukit Jalil, Bukit Kiara, Bukit Nanas, Bukit Petaling, Bukit Tinggi, Bukit Tunku, Cheras, Chow Kit, Damansara Heights, Damansara Town Centre, Damansara, Dang Wangi, Dengkil, Desa Petaling, Federal Hill, Happy Garden, Jalan Cochrane, Jalan Duta, Jinjang, Kajang, Kampung Baru, Kampung Datuk Keramat, Kampung Padang Balang, Kepong, KL Eco City, Klang, Kuchai Lama, Lembah Pantai, Maluri, Medan Tuanku, Miharja, Mont Kiara, Pantai Dalam, Pudu, Putrajaya, Puchong, Salak South, Segambut, Semarak, Sentul, Seremban, Seri Kembangan, Setapak, Setiawangsa, Shamelin, Sri Hartamas, Sri Petaling, Subang Jaya, Sungai Besi, Taman Bukit Maluri, Taman Cheras Hartamas, Taman Connaught, Taman Desa, Taman Ibukota, Taman Len Seng, Taman Melati, Taman Midah, Taman OUG, Taman P. Ramlee, Taman Sri Sinar, Taman Taynton View, Taman Tun Dr Ismail, Taman U-Thant, Taman Wahyu, Titiwangsa, TTDI, Wangsa Maju.