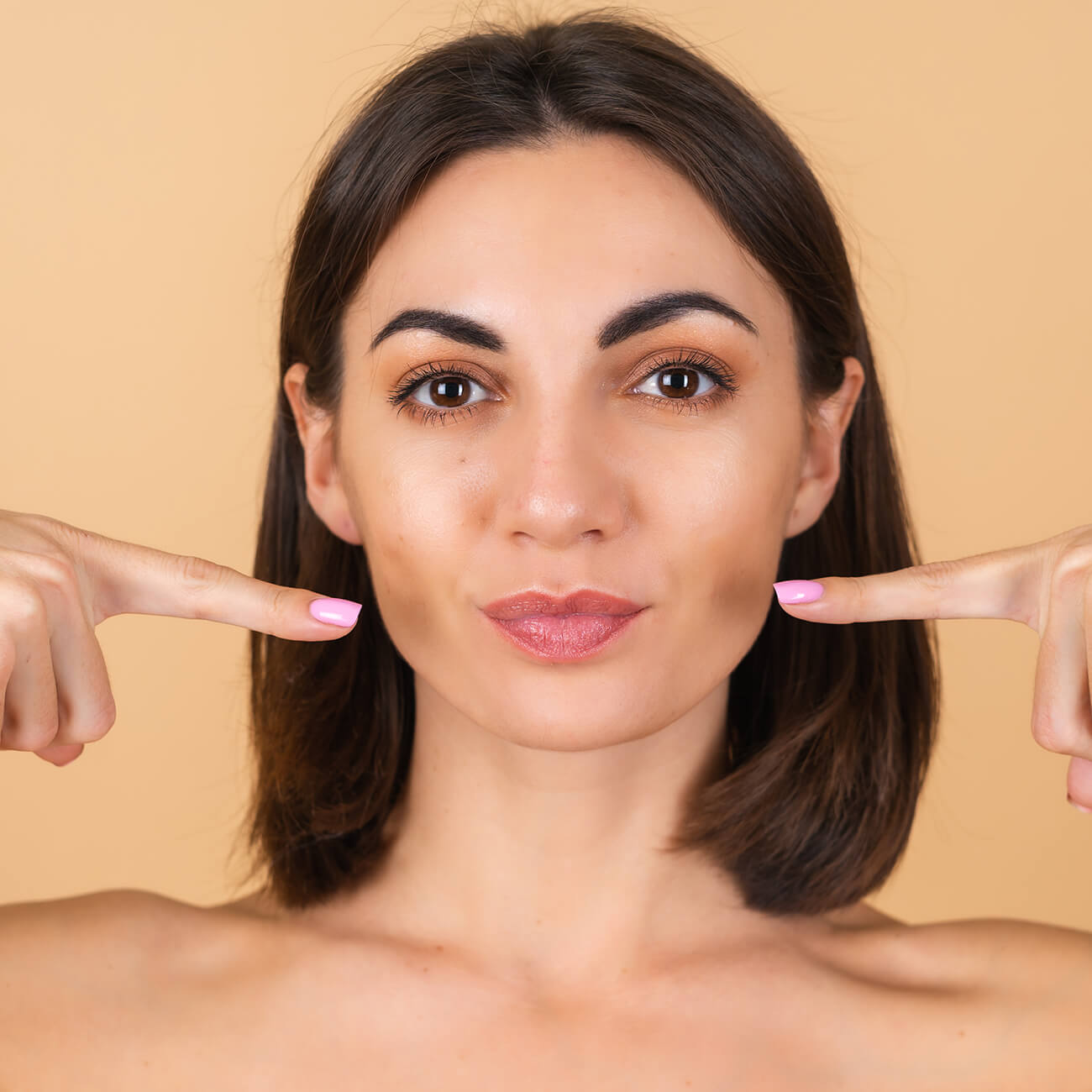 Cheek Augmentation
Do you find your cheeks looking flat of low cheekbones? Or perhaps you used to have full apples of your cheeks but it seems to have deflated over the years due to aging. As we age, we lose volume in the superficial malar fat pad, which leads to hollowing of the cheeks, a gaunt look, the appearance of sunken undereyes and prominent nasolabial folds due to excess lax skin. In fact, many Asians lose the medial cheek volume as the first sign of aging but it is not apparent to most until more advanced aging has taken place. Do not wait until it is too late!

You can reverse the problem with cheek filler correction. Only 2-3 injections are required per cheek to place filler into the malar area of the cheeks, refilling and plumping it up for youthful fullness. This procedure takes about 30 minutes, with minimal downtime if at all. Hyaluronic acid or Radiesse are two of the best choices of filler for this purpose. They give instant gratification by taking years off your face immediately.

The advantages of cheek filler has not been expounded sufficiently. Cheeks are only small areas on the face but simple filler correction of volume loss on the cheeks not only improve the cheeks immediately for a more youthful appearance– it also lifts and improves jowling & nasolabial folds (laugh lines) and reduce the appearance of eye bags and undereye bulges. It is a myth that cheek filler makes one look like one has put on weight. As long as the filler is not overdone, the effect can be very natural and aesthetically pleasing.
FAQ & Questions.
Here are some Frequently Asked Questions by you, answered by our doctors.