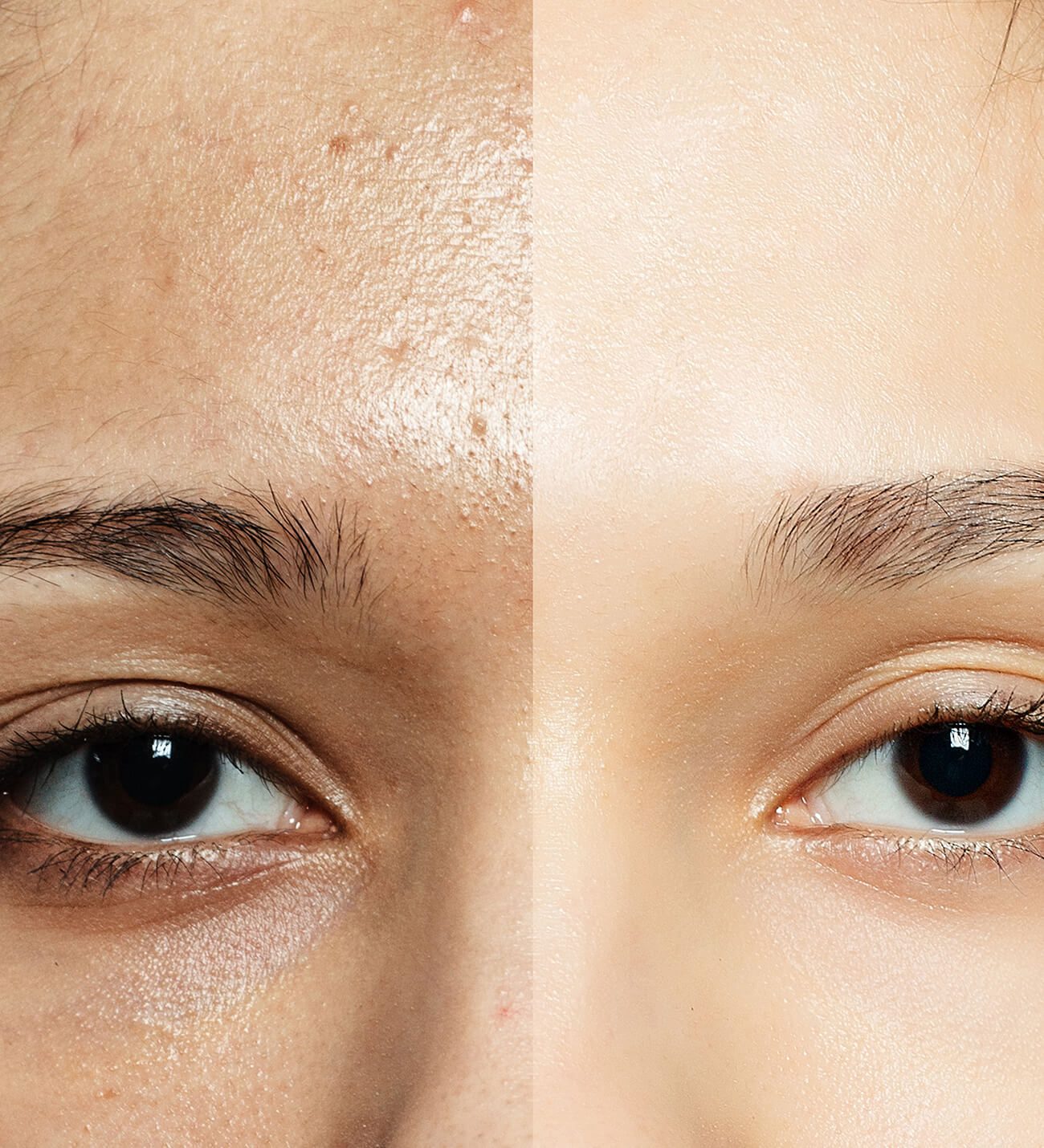 Cosmelan® Depigmentation for Pores & Texture
We have recently upgraded to Cosmelan MD– the top level of Cosmelan which allows us to individually customize the levels of lightening ingredients best suited to your needs. Cosmelan MD is designed to provide an initial quick and ongoing control program which is ideal of skin lightening, melasma (pregnancy mask), age spots, sun spots and other pigmentation issues.

Cosmelan . . .No Skin Type Restriction
FAQ & Questions.
Here are some Frequently Asked Questions by you, answered by our doctors.

You are not limited to the use of Cosmelan because of skin type or time of year. Cosmelan is effective for both men and women who suffer from discoloration caused by excess pigment on the forehead, cheeks, upper lip or neck.

Cosmelan is the answer to dark spots and mottled pigmentation, especially on the face. These discolorations are one of the greatest aesthetic concerns facing men and women today. Instead of covering your face with heavy make-up or foundation, return your skin to its natural tone. The Cosmelan depigmentation treatment, originally developed in Spain, is very effective on ethnic skin. Only by affecting the skin's melanin (color-producing pigment) formation can a person suffering from brown spots obtain a clearing or blending of their skin.

Cosmelan improves your skin tone in a safe, non-invasive manner. The process provides the following benefits compared with other types of treatments.
It's very effective for all types of melasma.
The procedure is rapid and easy.
The product is compatible with all skin types.
The light peeling effect rejuvenates and increases luminosity of the skin.
Treatments can start and be used all year round.
As a bonus, it's also effective for acne patients.
The process involves a versatile program easily adapted to the needs of each individual patient and is highly effective on Asian skin