How 1ml Cheek Filler Before And After Manifest In The Area
Dr. Gavin Chan (MBBS, cosmetic physician, liposuctionist), Templestowe Lower and Berwick Clinics, reviewed this article medically.

Dr. Gavin Chan has previous experience with intensive care, anesthesia, and emergency medicine. Dr. Chan has been doing cosmetic surgeries since 2004, including anti-wrinkle injections, dermal fillers, liposuction, fat transfer, skin needling, and laser treatments. He instructs physicians on the use of dermal fillers and anti-wrinkle injections.

As we age, our face naturally loses volume, we lose fat from the fat pads under the skin, and we lose bone as the skull loses volume, resulting in a change in the form of the face. Due to its anti-aging and non-surgical characteristics, dermal filler has become a popular method to enhance the cheeks, lips, brow, and face.

Dermal fillers are bioengineered synthetic substances that resemble what your body produces naturally. They are composed of cross-linked hyaluronic acid and produce the best outcomes when used in tiny quantities.
How Much Filler Do I Require?
It might be difficult to determine the amount of filler required to create apparent effects. A few milliliters of correctly placed dermal filler can revitalize your overall appearance. The majority of individuals simply need 1mL of dermal filler to enhance their entire face.

Depending on the area being treated, the amount of dermal filler injected will vary for each individual. These elements include:
The depth of creases
Quantity of volume loss
Face contours and characteristics
Type of filler procedure
A discussion with your practitioner prior to treatment will establish the quantity of filler required to achieve your desired results.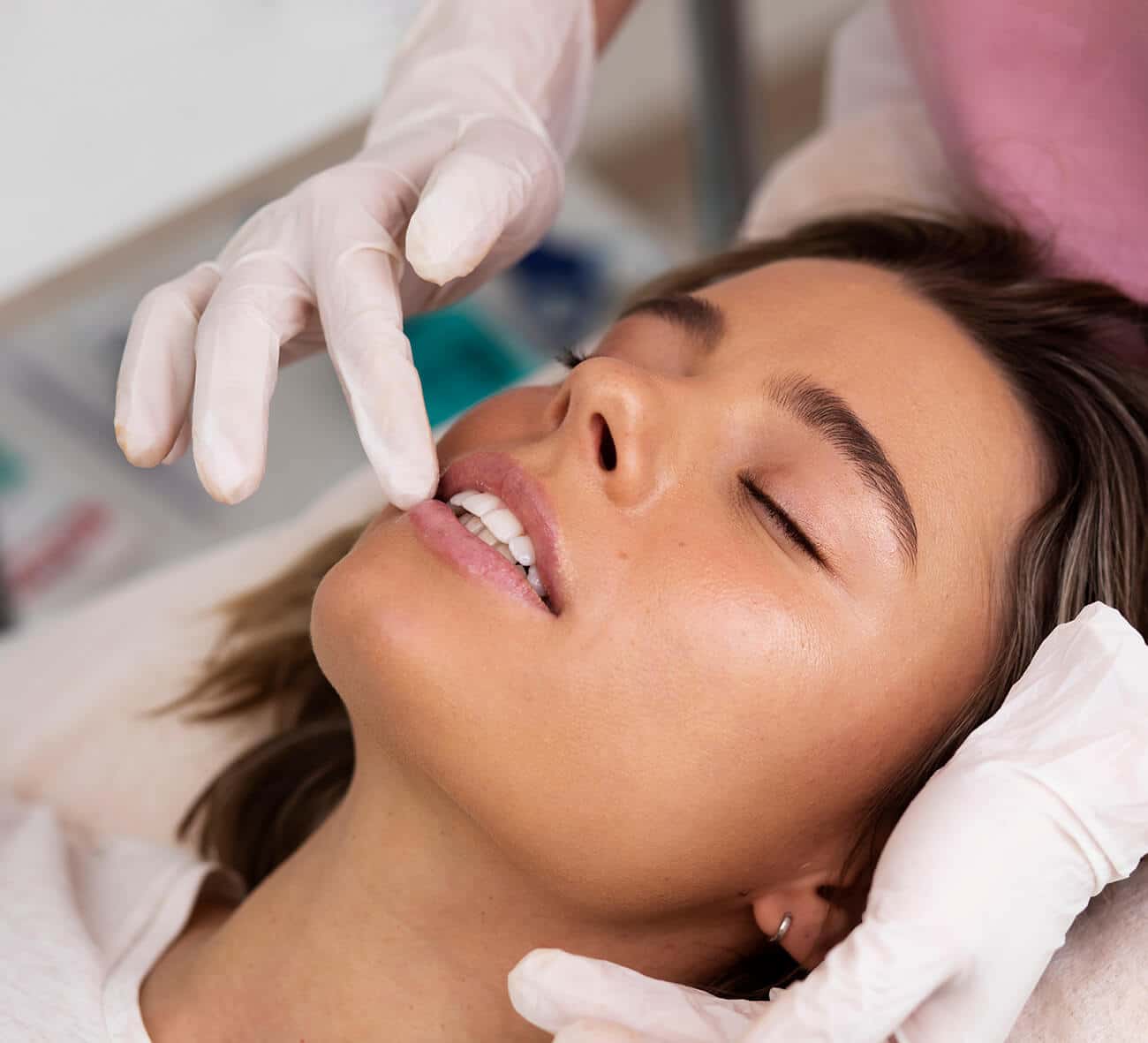 Dermal Fillers Reviews
I am quite pleased with my results, which have a soft, natural effect. The effects of weight loss and gravity were beginning to show in my face, but this treatment has restored a healthy-looking plumpness, especially around my eyes and around my lips, and I honestly believe my face is revitalized and I appear years younger.
The wrinkles and fine lines on my face have almost completely disappeared. The treatment was quick and painless, and the results were immediate. I feel so much more confident in my appearance and would highly recommend skin fillers to anyone looking to enhance their natural beauty.
FAQ & Questions.
Here are some Frequently Asked Questions by you, answered by our doctors.

Extremely hydrophilic, dermal fillers can dissolve or mix well with water. As it binds with water and expands, 1 mL of dermal filler is able to go a very long way. When injected at key areas on the face, dermal fillers create a more youthful appearance by effectively augmenting the skin's volume.

When injecting 1mL of dermal filler for the entire face, aestheticians must inject more slowly. They can also be more precise with a lesser amount of filler because they are more likely to find the exact issue region on the patient's face and eliminate it with a lower amount of filler.

The majority of patients achieve excellent outcomes with only a few milliliters of dermal filler. Each area of the face will require a different quantity of filler for aesthetic treatments.
---
Lip filler

Lip filler can increase the fullness of the lips, improve their softness and smoothness, and enhance their overall symmetry. The most generally augmented area is the body of the lips, which is typically done on the upper and lower lip to achieve a natural balance.
---
The generally acknowledged guideline is to inject 1ml of lip filler every six months, although we recommend filling the lips seldom and using tiny quantities during each session.
---
This patient visited the Nexus Clinic to have her lips enhanced. It used only 1ml of lip filler to create larger and more defined lips.
---
Cheek filler

Fillers for the cheeks can provide an immediate lift and improve cheek and face proportions. They are perfect for replenishing lost volume, augmenting cheek volume, and increasing the appearance of the lower eyelid by volumizing the upper cheek region.

We suggest using as little as 1ml each application to improve your appearance.

If you're asking how long do dermal fillers last, they fill in fine lines and wrinkles and provide volume to regions like the lips and cheeks. Fillers are not permanent. The duration varies on factors such as the type of filler and the injection site. They typically endure between six and eighteen months.

You can experience dermal fillers gone wrong, if dermal filler is injected in the incorrect location. It might obstruct blood vessels and even induce skin tissue death. This might result in persistent pain and discolouration of the skin. As with other dangers, you can mitigate risks by selecting a practitioner or doctor with substantial anatomy knowledge and expertise.

The decision to employ fillers is highly individualistic. You must decide if the benefits of dermal fillers will help you reach your goals and if the risks and potential consequences are acceptable.

Your plastic surgeon and/or his or her colleagues will explain dangers in full.

You will be asked to sign consent paperwork to verify that you understand the risks and potential consequences of the treatment.

Extreme side effects from dermal fillers are uncommon. Depending on the exact filler employed and the relative stability of the filler ingredient, cheek filler risks include:
Acne-like skin outbreaks
Asymmetry
Continual bleeding at the injection site
Bruising
Skin injury resulting in a wound and potential scarring.
Infection at the site of injection
Lumps
Palpability of the filler beneath the skin's surface
Skin necrosis (ulceration or loss of skin from disruption of blood flow)
dermatitis with itching
Skin redness
Swelling
Insufficient or excessive correction of wrinkles

In extremely rare instances, the filler may be injected into the blood vessels instead of the skin. This can impede circulation. What happens if your blood flow is blocked depends on the location of the obstruction. If your skin is impacted, you may have a loss of skin or wounds. If your eye is afflicted, you may have vision loss or go blind.

These and other dangers will be thoroughly disclosed prior to obtaining your consent.
Thank you for your interest in Nexus Clinic.

Do fill in the form below and we will get back to you shortly.

Your Beauty Concerns